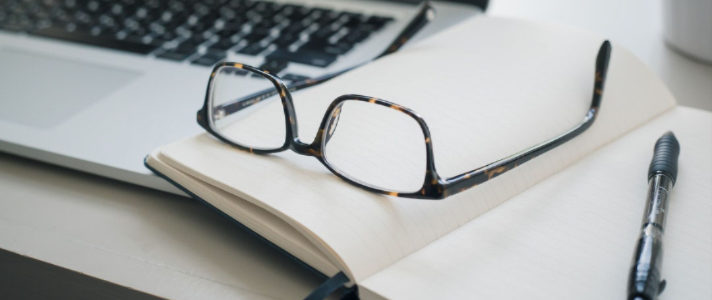 5 Ways Consulting Services Take Your EMR Project from Idea to Execution
Posted by admin & filed under telemedicine.
You have read the research and understand the benefits of converting from paper to electronic medical records (EMRs). You know that, according to studies by the Gartner Group, 15% of all paper documents are misplaced and 7.5% are lost completely. However, you have no idea how to take your EMR project from idea to reality. This is where CIS consulting services come into play.
Many practices face these same obstacles. Simply put, you only gain experience through repetition, but most practices only convert to EMR once. The solution is to take advantage of the consulting services provided by a company that has helped other practices establish EMR systems. Here are five consulting services that can take your EMR project from idea to reality:
Planning an EMR Project
Approaching a project that could fundamentally change the way your practice operates can be a daunting prospect. However, consulting services are available to take you step-by-step through the planning process so that each and every consideration is taken into account. These steps include:
Identifying your goals
Setting a budget
Selecting an EMR system that meets your goals and falls within your budget
Planning for the transition from your existing system to the new system
Establishing a training schedule
Defining a project management process
Implementing Your New System
You have selected an EMR system and gone through the installation process. But how do you go about implementing the system into your practice?
To implement your system, you need to understand its capabilities and how to use them. Engaging with a consultant who knows your EMR system and has helped other practices implement the same EMR system will provide you with both the experience and technical understanding necessary to take full advantage of your new system.
Along the way, these consulting services can help you understand the power of your new system while tailoring it to your particular practice. Your consultants may even identify ways to smooth the transition by finding places where your new EMR system can replicate the way you are used to doing things under your legacy system.
Training Your Staff
Your new EMR system is only useful if your staff understands it. If your staff misuses the system or, worse yet, refuses to use it, then you have wasted the time, resources, and money purchasing and implementing it.
Training is often dependent on communication. The best trainers understand the system and those have also taught the system enough times that they know the most effective way to communicate with your staff. We have all had the experience of trying to use a new printer out of the box by trial and error because the owner's manual is too technical to understand. Training that goes over your staff's heads is, practically speaking, no training at all.
Moreover, training is most effective if it is supplemented by technical support after the training is completed. Very few people are able to grasp a complicated system after a single use. The ability to contact trainers as questions arise will help your staff master the new system.
Customizing Your System
The power of EMR systems comes from the ability to tailor the system to your practice. To unleash this power, you need to generate forms for collecting the data you use. Consulting services can help to create these forms, then teach you how to use the EMR system to generate reports from the data collected. This data can give you a deep look into your practice that would be impossible using paper records.
Optimizing Your System
An EMR system is a tool for your practice. Like all tools, different practices use EMR systems differently. By identifying your goals, consulting services providers can recommend workflows so your EMR system meets those goals. Significantly, optimization can go beyond your EMR system to all aspects of your practice to realize unrecognized efficiencies and maximize patient satisfaction.
EMR systems have the power to streamline your practice in many ways. From planning your EMR project to implementing your system and training your staff, consulting services can help your practice get the most out of an EMR system.