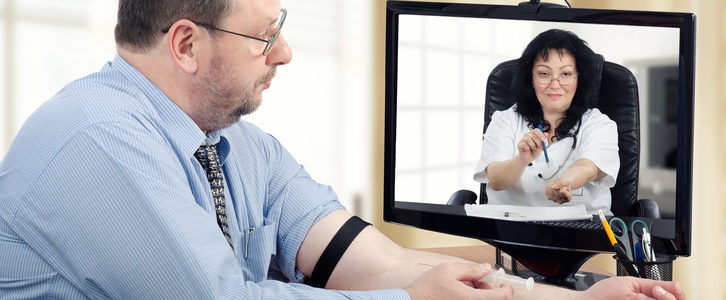 Load Balancing – A Telemedicine Feature
Posted by admin & filed under virtual doctor, Health Informatics, patient care, healthcare technology, telemedicine, online doctor's visits, health care access, remote medicine, healthcare technolgoies, medical IT consulting, telehealth.
Telemedicine is the distribution of remote patient care through ever-advancing communications technologies. This is an especially important issue in locations where access to healthcare is difficult, resources are inadequate or in cases where needed specialty expertise is unavailable – such as in isolated, rural areas.
Telemedicine can offer a unique advantage to your clinic, for example if you have more than one location for your clinic or urgent care center you may have experienced the following scenario:
It's 2:00pm on a sunny Saturday afternoon and Clinic A is getting traffic through the door non-stop. Unfortunately, the line isn't moving as fast as needed and patients are getting frustrated. Meanwhile, across town in Clinic B, the traffic is slow and providers are not as busy. Wouldn't it be great to take some of the load off of Clinic A without actually having the patients drive to clinic B?
This is precisely what telemedicine can achieve for these two clinics. A virtual clinic in an exam room in Clinic A can be set up so the providers in clinic B can start "seeing" patients whose symptoms are along the lines of a UTI, sore throat, pink eye, etc. The virtual exam room is staffed with a nurse or other clinic staff member who can get online with the doctor at clinic B. The doctor can then talk to the patient and direct the nurse to take whatever vitals or diagnostics are needed, the patient is taken care of and the waiting room at Clinic A begins to move faster.
Load balancing is just one of the many benefits of using telemedicine and having it available to your patients increases convenience and revenue.
Contact CIS as a resource for your telemedicine needs.