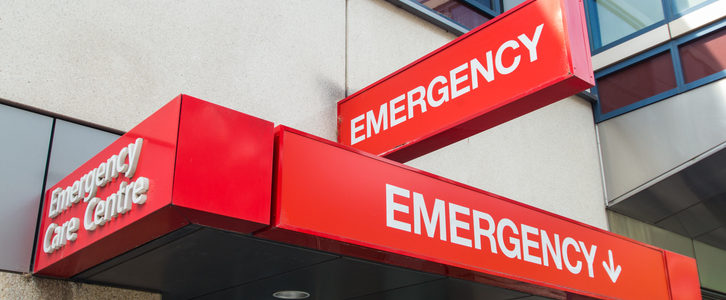 Urgent Care or Emergency Room?
Posted by admin & filed under Health Informatics, patient care, health care access.
A friend of mine and I were talking the other day. She told me how difficult it was to help her daughter, who was away at college, find a good doctor. Apparently, a few weeks prior her daughter had been having nagging headaches that she suspected were sinus related. My friend told me how she had to call around to doctor's offices in the area to try to get her daughter an appointment. Her daughter didn't want to go to the ER (I'm not sure why). I suggested that if it happens again her daughter should go to an urgent care. My friend looked at me, bewildered.
"Urgent care? You can go to an urgent care for sinus issues?" she said.
She had heard of express care and thought they were for things like sprains and stitches and she thought an urgent care was the same thing. I explained to her that urgent cares could handle most minor medical issues and if they thought the condition warranted hospital involvement they'd direct the patient to go to the ER.
So why use an Urgent Care? The reasons are many. People do not have regular primary care doctors either because they don't have the time to find one, they've moved and haven't found a primary yet or they just don't see the point in a regular doctor as they are relatively healthy. Entrepreneurial doctors saw this becoming more and more of a trend and thus, the urgent care was born.
When should you go to an urgent care? If you have any of these symptoms/injuries:
Minor lacerations where bleeding is controlled
Cough, cold or sore throat
Ear and eye infections
Cuts, bumps and sprains
Fever or flu symptoms (if younger than one year, go to the ER)
General wound care
Bladder infection
Sinus infection
Sunburn or minor burns
Sports physicals
Work related physicals
When should you go to an ER or call 911? If you have any of these symptoms:
Difficulty breathing of shortness of breath
Chest or upper abdominal pain or pressure that lasts two minutes or more
Severe, persistent abdominal pain
Loss of consciousness or sudden dizziness and weakness
Sudden changes in vision or difficulty speaking
Confusion or change I mental status
Severe or persistent vomiting or diarrhea
Sever sprain, suspected broken bone or deformity
Where is your urgent care? Chances are it's within a few miles of your house. Keep that address handy when your next ear infection or stomach virus hits. They're ready to help you feel better!